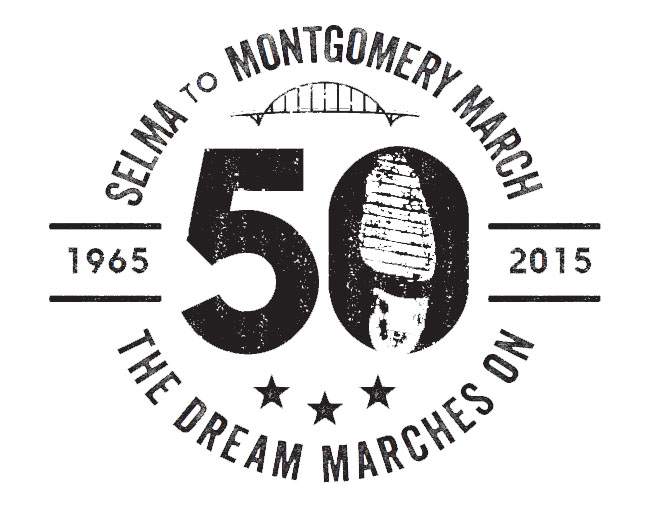 MPS schools and students are taking part in a number of activities to commemorate the 50th anniversary of the Selma to Montgomery Voting Rights March. Click HERE for a list events.
MPS Pre-K Registration Begins Feb. 23
Parents of four-year olds interested in applying to Montgomery Public Schools' Pre-Kindergarten Program will have an opportunity to register beginning next week. The pre-kindergarten application period for the 2015-2016 school year will begin on February 23 and will run through March 20. Applications can be mailed or faxed to the McKee Pre-K Center or delivered in person Monday –Thursday from 8:30 a.m.-2 p.m. at McKee Pre-K Center, Carver, Davis, King, Pintlala, Southlawn, and Wares Ferry elementary schools. To be eligible for the district's pre-k program, a child must be four years old on or before September 1. CLICK HERE for more information.
Magnet Applications for the 2015-2016 School Year Are Now Available
MPS 2015-2016 magnet school applications and transcript request forms are now available at all MPS schools, the MPS Central Office and can be downloaded from the link below. The deadline to turn in your applications and transcript request form is March 20, 2015. NEW THIS YEAR* All applications and transcripts forms must be turned in to the CENTRAL OFFICE --- at 307 S. Decatur St., Montgomery AL, 36102 --- NOT THE MAGNET SCHOOL. No faxed or emailed applications will be accepted.
CLICK HERE TO DOWNLOAD APPLICATIONS AND A TRANSCRIPT REQUEST FORM
Alabama Accountability Act
Student Transfer forms for Elementary Schools can be found here; Middle School forms can be found here.
Forms for 2015-2016 must be to the Office of Instructional Support Services by May 1, 2015, in Room 304, at 307 S. Decatur St., in downtown Montgomery.
MPS Career Academies Are Now Accepting Applications
Want to Spend Less Time In College and Land a Good Paying Job After High School? You can do so by enrolling in one of MPS' seven exciting high school career academies! Come learn about our exciting career and technical education programs which can lead to a well-paying job after graduation or increase your earning potential should you decide to pursue college or additional training! Applications, transcript forms and an informational booklet can be downloaded HERE. Call (334) 269-3613 for more information
BTW Magnet High and Bear Exploration Center Schools Named Among Top Schools in the State By CLAS
Booker T. Washington Magnet High School and Bear Exploration Center have been selected as 2014-2015 CLAS Banner Schools by the Council of Leaders of Alabama Schools. The award recognizes schools or programs that serve as outstanding educational models for schools in Alabama. Of the 152 public schools that were nominated for this award, only 15 public schools received the distinction. Click HERE to find out more.
A half-million brand-new books will soon be in the hands of children in Alabama schools and across the region, thanks to a partnership between First Book, Montgomery Public Schools and the business community. More than 200,000 free books will be distributed from MPS to public schools, childcare centers, afterschool programs, and community organizations that work with underserved children. The goal is to increase access to high quality reading materials for children in high poverty schools and communities. Click HERE to learn more.
MPS Announces 'Be There' Campaign
The basic goal of Be There is to provide parents with opportunities to look for teachable moments with their children and to remind parents that they are their child's first teacher. Teachers and parents are partners in educating children. Be There encourages parents to find an ordinary moment and turn it into an extraordinary one.
Lamar Advertising, WSFA, IHeartMedia, AUM and the Montgomery Advertiser, and Calhoun Foods, are supporting our efforts. You will be hearing and seeing more about Be There in coming weeks. You can also learn more by visiting www.bethere.org or calling the MPS communication office at 334-223-6761.
MPS Announces Names of 13 National Achievement Semifinalists
A commitment to high academic achievement, leadership and community service are three characteristics that aptly describe 13 MPS students who have been included on a distinguished list of the nation's top African-American high school students. The students were named National Achievement Semifinalists by the National Merit Scholarship Corporation (NMSC). Of the 49 Alabama students to be named, the 13 from MPS students make up the highest number of Achievement Semifinalists from public or private schools in the state.
Booker T. Washington Magnet High student Edward J. Taylor and Loveless Academic Magnet Program High students Shazzia Alexander, John Bailey, Jaida Bannister, Matalia Conner, Noah Keary Foster, Shayla Glover, Brandon James, Kindred Obas, Jaylen Pittman, Sheila Willis, Anthony Wilson, and Grum Woldemichael are now among 1,600 students selected from a pool of 160,000 who applied for the program nationwide. The will go on to compete for scholarships worth $2.5 million in the spring. CLICK HERE to read more!
The Montgomery Public Schools Career Tech Department offers career and technical education programs for all students in grades 7-12 regardless of race, color, national origin, sex, disability, or age, including students with limited English proficiency. Click Here to find out more.

15 MPS Students Named Merit Semifinalists
Congratulations go to 15 Montgomery Public Schools students who have joined the ranks of the nation's top high school scholars by being named 2014-2015 National Merit Semifinalists by the National Merit Scholarship Program. The news coincided with the National Merit Scholarship Corporation's release of the names of semifinalists nationwide. Loveless Academic Magnet Program (LAMP) students Minh Chung, Haley Davis, Corey Janson, Emily Jantz, Emily Kravec, Joshua Lambert, Venkata Macha, Krishna Patel, Jaylen Pittman, Ruchir Rastogi, Isaac Sours, John Swan, Vijay Vobbilisetty, Amy Wang and Grum Woldenmichael are among 16,000 students who were selected from a pool of 1.4 million juniors from more than 22,000 high schools who applied for the program. These students will now advance in the competition and will have the opportunity to compete for some 7,600 National Merit Scholarships, worth $33 million, that will be offered next spring. Click HERE to read more.
Johnnie Carr Middle Authorized as International Baccalaureate World School!
The wait is finally over for teachers, students and staff at Johnnie Carr Middle School! The school has been officially authorized by the International Baccalaureate Organization (IB) to become an IB World School offering the Middle Years Program (MYP). The MYP emphasizes intellectual challenge and fosters the development of skills for communication, intercultural understanding and global engagement ─ essential qualities for young people who are becoming global leaders. CLICK HERE to learn more.
All MPS Students to get No-Cost Meals for 2014-2015 School Year
All students enrolled in Montgomery Public Schools in the upcoming school year will receive breakfast and lunch at no cost. The system is participating in a state and federal program called the Community Eligible Provision of the Healthy, Hunger-Free Kids Act. The program allows school districts in Alabama with a 40 percent or higher poverty ratio to participate in the program.
"Studies have shown that children who receive proper nutrition perform better in school," said MPS Superintendent Margaret Allen. "Many of our families live below the poverty line. Even those that don't may skip meals to save money. This will ensure learning won't suffer because a student is hungry at school."
There are no forms for parents to fill out. Students will continue to use their student numbers at checkout for each meal, but no funds will be needed in the student's account unless they want extra food items. Students will be charged for any additional items, like an extra milk or entrée.
Additional student meals will be charged the established price of $1.00 for student breakfast, $1.75 for Elementary student lunch, and $2.00 for Junior and High School student lunch. A la carte item prices will also remain the same as last year.
Faculty meals will remain $1.75 for breakfast and $2.75 for lunch. Adult visitor meals will remain $2.50 for breakfast and $3.75 for lunch.
The 2014-2015 Code of Student Behavior Has Been Approved
To download a copy of the new code click HERE.
Gather Your Friends and Sign Up to Help Get Schools Ready for Opening Day!
The Montgomery Area Chamber of Commerice continues to lead the effort to ensure our school campuses are ready for the first day of school. Each year, nearly 1,000 volunteers work to show students we care about them by making each campus a welcoming place. We still need teams for Chisholm Elementary, Halcyon Elementary, and PACE. To find out how you can help, call Bonnie Evans @ 334-240-9299 or email her at bevans@montgomerychamber.com.
MPS Class of 2014 Earns Nearly $23 Million in Scholarship Offers
Montgomery Public Schools' 2014 class has earned nearly $23 million in scholarship offers, proving that ingenuity and scholastic achievement are the keys to paying for college. During a time when financial aid for two-and four-year colleges is dwindling, MPS' Class of 2014 received $22,768,785 in scholarships to schools like Princeton, Stanford, Harvard, Emory University, University of North Carolina, University of Alabama, Tuskegee University, Troy University, Alabama State University, Auburn Montgomery, Huntington College, Trenholm State and others. Click HERE to learn more.
The Montgomery County Board of Education has approved a new organizational chart. Click Here to view it.
Four MPS Schools Named Among America's Best!
US News and World Report annually ranks more than 19,000 high schools in the United States. FOUR Montgomery Public Schools were recognized as among the best of the best. Three were ranked in the top five high schools in the state of Alabama.
Loveless Academic Magnet School was ranked as the best high school in Alabama, the 18th best high school in America overall and the seventh best magnet high school in the country. Booker T. Washington Magnet High School is ranked the third best in Alabama, 477th nationally and recognized as a Gold Medal High School. Brewbaker Technology Magnet High School is ranked as the fifth best in the state and was awarded Silver Medal Status nationally. And Carver Senior High School was awarded a Bronze Medal nationally.
Over 31,000 high schools were analyzed for this report. Five hundred were awarded gold medals, 1,519 were given silver and 2,688 were awarded bronze. Schools ranked as bronze or above represent the top 15% of high schools. Medals were based on a school's performance on state tests and how well they prepare students for college.
For more information on the rankings, visit www.usnews.com.
Students Win National Awards!
More than 50 MPS students received top awards during the Montgomery County Council of PTAs, State and National PTA Reflections art programs. Congratulations also go to several MPS teachers, staff persons and administrators who received honors at the PTA local and state levels for excellence. Click HERE to read the list of the 2014 winners!
MPS Students Win National Art Awards
Kudos go to two MPS students who have received awards during this year's National PTA Reflections Program. Tiffany Veith of Booker T. Washington Magnet High School's piece entitled Make Sure You Ask Alexandra was recognized with an Award of Merit. Shea Straw, a Floyd Middle Magnet School student's artwork entitled Fingers Reaching Farther was given an Award of Excellence in the category of Visual Arts. They are among four Alabama winners in this national contest.
MTEC Student Wins Go Build Alabama Award
Go Build Alabama, an initiative of the Alabama Construction Recruitment Institute (ACRI), has recently awarded MTEC student Jeremy Glenn with the Go Build Alabama Future Skilled Workers of America (FSWA) Award.The award, which honors one high school junior or senior each month, was created to recognize and encourage promising high school students who plan to pursue careers in the construction industry. Jeremy was nominated by his teacher Richard Robinson for this award. As a result, Jeremy is now eligible to receive a $1,000 scholarship to a training facility in Alabama if the student chooses to continue his or her education in construction in the state. CLICK IN THE SPOTLIGHT Section or visit us on YouTube to see him featured in a Go Build Alabama commercial.
Follow MPS Athletics on Twitter!
Get updates and great info @MPSAthletics!
Help Our Schools!
Join with your friends, members of your civic group, or those you worship with to help our schools! There are dozen of projects at schools throughout the county that can use your help. It is a great way to help our schools and bond with your friends and family. Click here to see the projects and to find out how you can get involved.
Sign Up for Email and Text Notifications!
If you wish to receive emails and text messages on the latest MPS news, click the Notify Me button at the bottom of the menu on the left side of this page. Just follow the instructions and be sure to check the Communication Sign up box. You will receive an email to confirm your address before you will begin to receive notifications. There is no charge for text messages by MPS, but unless you have unlimited texting on your cellular phone plan, your carrier's rules and rates will apply.
Please encourage others who have an interest in our schools to sign up.
STI Home
The INow Parent Portal (STI HOME) is available to any parent. This tool allows parents to view information on their child's progress, grades, attendance, etc.
To ensure the security of the information, parents must obtain a password from their child's school in person. A state-issued photo ID will be necessary to receive a user name and password.
ONCE YOU HAVE YOUR NEW USER NAME AND PASSWORD ACCESS IT THROUGH THE "FOR PARENTS" BUTTON ABOVE, CHOOSE "STI HOME", THEN THE WORDS "CLICK HERE".